Product Supplied:
Custom Bar with a Custom Stone Fireplace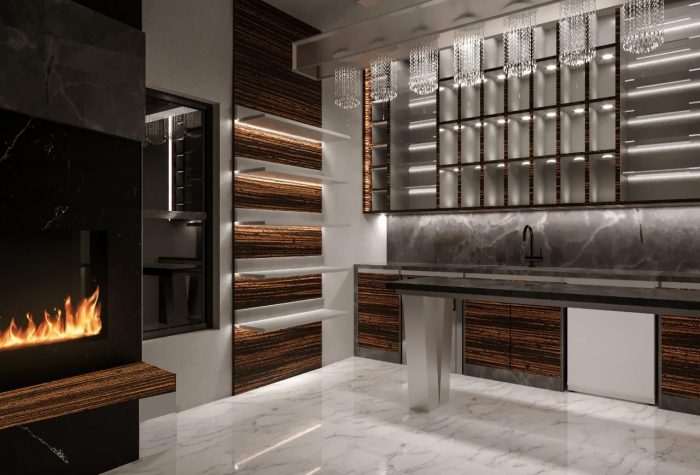 Custom Bar with a Custom Stone Fireplace
This is a beautiful project in Huntington Beach, California. In this project we have designed a custom Bar with a custom stone Fireplace, the bar and the fireplace both were modern styles, the customer wanted to have a full-size light functional bar, and left us the option to design, we have made a beautiful design, using Ebony wood, smart lighting systems, and a full stone counter for setting, lots of details went behind the design and production of this bar, we have customized it to the smallest screw, lots of craftsmanship went behind in creating this beautiful unit. 
For the fireplace we used black stone, with grey touches, to compliment the bar which was the main focus of the house, the area of the bar and fireplace transformed the whole house and living space.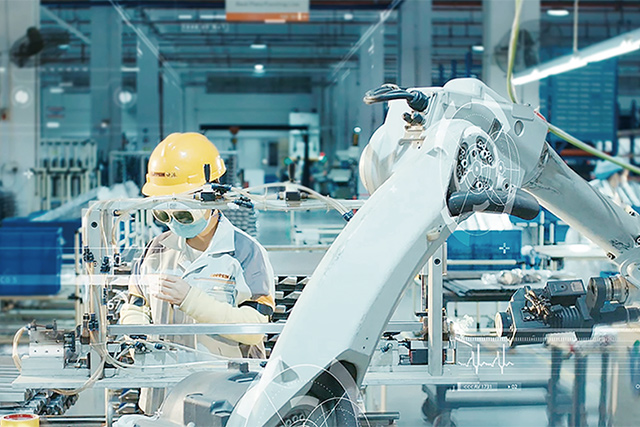 Striving for perfection is our philosophy.
Owing to its European quality control standards, automatic HOMAG product lines,integrated design and production software, and best raw materials from world well-known suppliers. OPPEIN can deliver excellent products in line with German quality.
We have implemented a complex quality system to review all material and standard  operating procedures are audited regularly to ensure the standards are met.

We have developed stragetic cooperation with most of world-leading suppliers, such as woodworking machinery, panels, edge band, lacquer and solvent, hardware, etc,keeping quality under control at the sourcing stage.