Product Supplied:
Modern Closet units, Walk in Closet, Free standing closets, built in cabinetry, hallway cabinets, modern TV units
Modern Closet Units, Hallway Cabinets, TV Uints & More
In this home in fountain Valley, California we had a large scale project, for a 5 bedroom house, we provided modern closet units including a Walk-In closet, Free Standing closets, built in cabinetry as well as Hallway cabinets, modern TV units, Wine cellar and more
In this specific project the customer asked for a modern look, we have made full custom designs for the closets, and the rest of the cabinetry, according to the client.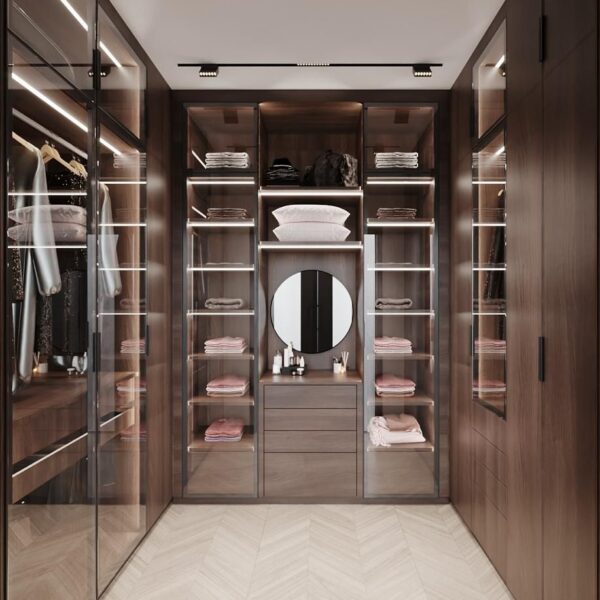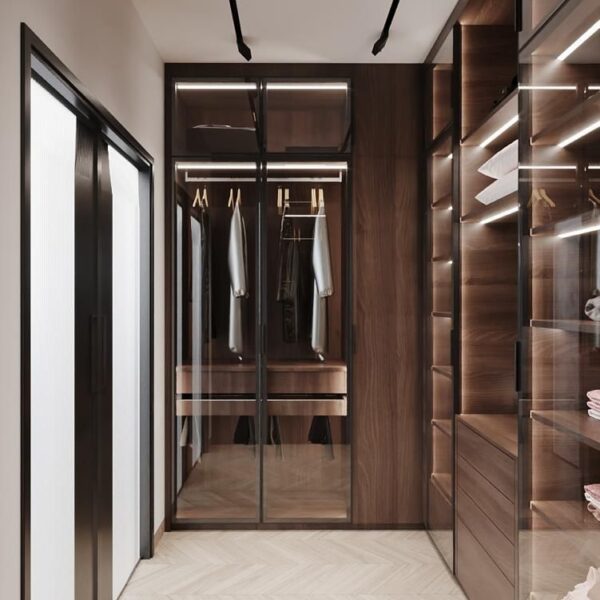 The requirements were to have extensive LED lighting system, motion LED lighting system, as well as high glossy modern closets, along with jewelry accessories, glass units, european style closets in general. 
We started to take measurements then moved to the design phase, we then shared the designs with the client, along the way there some modifications requested by the client in Fountain Valley, which we have followed them and also suggested the best options for their house and colors were chosen according to the general colors of the house, so that everything matches all together. 
Our goal is always to help our clients choose the best for them and their house, we always focus on adding more value to any house that we step in, With our long experienced professional designers we help our clients, choosing the best for them.
In this Fountain Valley house we made sure that all of our closets look modern and luxury, which is what the client requested. We added lots of options inside the closets, such as a hidden safe,  jewelry accessory, makeup accessory, and more.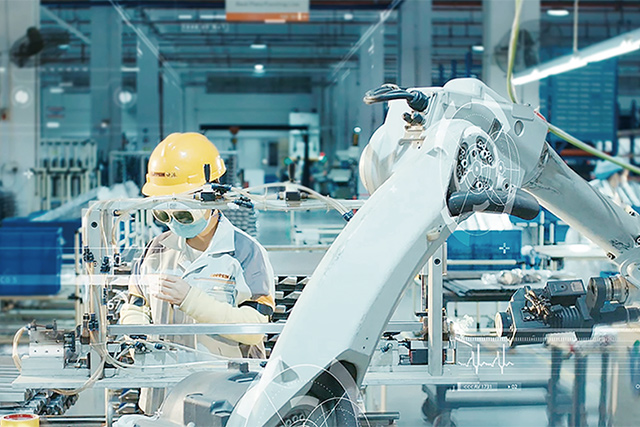 Striving for perfection is our philosophy.
Owing to its European quality control standards, automatic HOMAG product lines,integrated design and production software, and best raw materials from world well-known suppliers. OPPEIN can deliver excellent products in line with German quality.
We have implemented a complex quality system to review all material and standard  operating procedures are audited regularly to ensure the standards are met.

We have developed stragetic cooperation with most of world-leading suppliers, such as woodworking machinery, panels, edge band, lacquer and solvent, hardware, etc,keeping quality under control at the sourcing stage.