If you're taking the time to design or remodel your dream bedroom, you've probably started thinking about the type of closet you want. One of the most common and practical options is the freestanding closet.
To make the best use of a freestanding closet and make the best decision before installing it, you should ask yourself the most logical and important questions. The good news is that we've answered the majority of these questions in this handy guide to assist you in selecting the best option for you. Let's get started!
Have you ever considered what you'll do with all of the hanging clothing that doesn't fit in your current closet? For a while, you can just stuff more clothes into the available closet space, but eventually, your closet will be bursting at the seams with no solution in sight.
You'll need a freestanding closet, an easy and practical solution for more closet areas to keep your clothes, shoes, and devices safe.
Why Freestanding Closets?
Whether space, functionality, or aesthetics are important to you, a freestanding closet may be the best option for your bedroom.
1. Appearance / Functionality Combination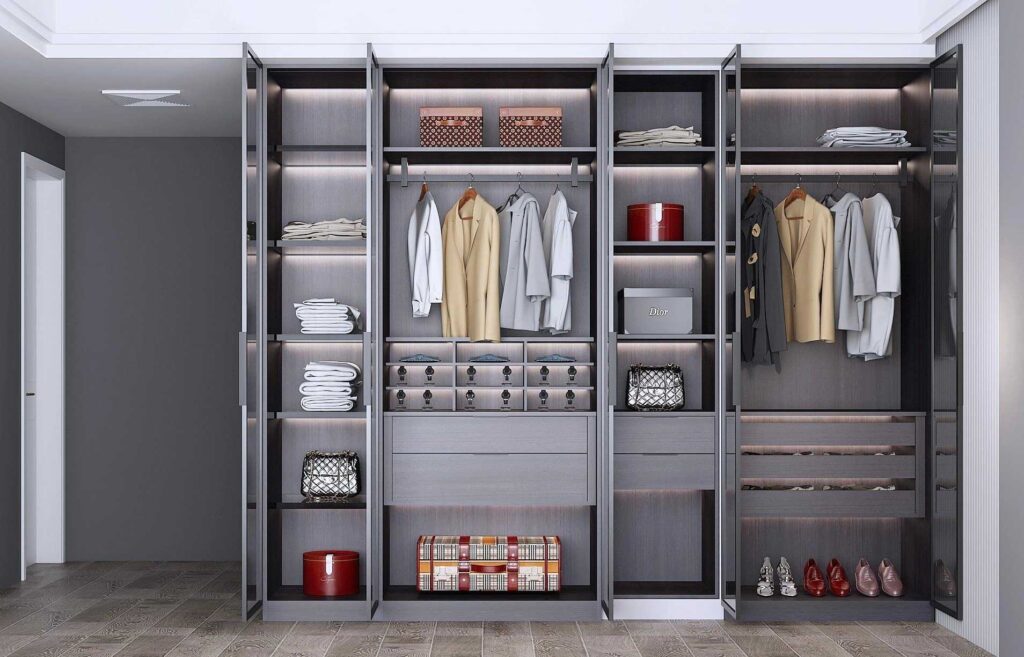 A freestanding closet is a perfect opportunity to combine the beauty and refinement of wooden freestanding closets with modern storage features such as deep drawers on high-quality runners, built-in hanging rails, and sturdy shelving compartments.
Also, putting two freestanding closets next to each other will give your room a palatial feel while also significantly increasing your storage space.
2. Homogeneous Appearance
Not only the freestanding closets are excellent storage solutions, but they're also excellent for a seamless appearance.
A matching set is essential if you want to add a sense of elegance and sophistication to your bedroom. Décor and accessories can help, but it's a statement set that will really take your bedroom to the next level.
When combined with a matching bed, tallboy, chest of drawers, and nightstand, your freestanding closet will transform your bedroom into a magazine-worthy haven.
Look for high-quality wood sets with craftsman-inspired details such as curved paneling and sweetheart friezes. These characteristics will contribute to the desired feeling of luxury.
3. Make an Illusion of Space
While many believe freestanding closets are "bulkier" than built-in and walk-in counterparts, they can be fantastic space savers. Why? Wooden freestanding closets are frequently perched on legs, raising them off the ground and creating an air pocket between the floor and the robe's base. By opening up this space, you create a sense of airiness and fool the eye into thinking the room is larger than it is.
Consider investing in a mirrored freestanding closet to make your bedroom feel even larger. One of the best ways to create the illusion of space is to use mirrors. Tall mirrors used on solid wood closets are especially effective because they draw the eye upwards, not only making the room feel bigger, but also increasing the ceiling height. Mirrored freestanding closets are another ingenious way to increase natural light in your bedroom.
While there are many modern designs of freestanding closets, the most well-known ones are inspired by the antique styles that once adorned European mansions.
Here at Oppein California, our luxurious and modern heavy-duty freestanding closet designs perfectly capture the spirit of freestanding closets with modern and luxurious styles.
5. The Variety of Matching Furnishings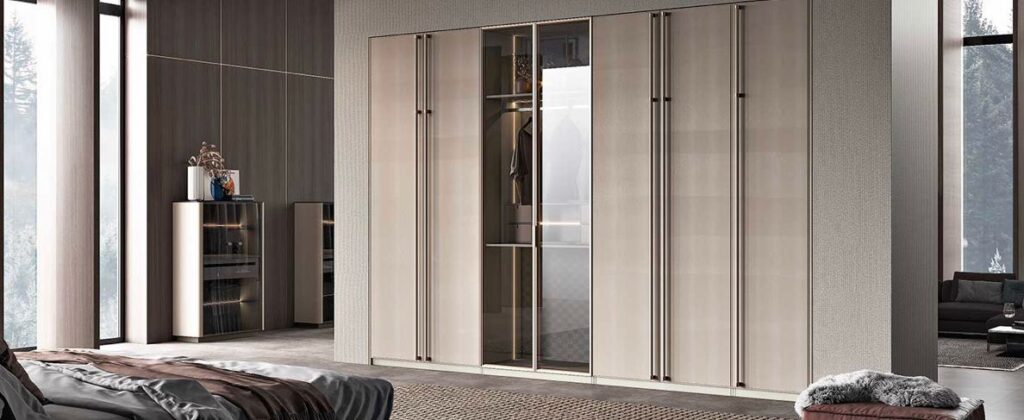 When you buy a stand-alone closet, you may love to purchase other bedroom furniture items from the same line. This usually includes a vanity cabinet, bedside tables and a chest of drawers. If you enjoy a clean, basic, and easy-to-style bedroom, this will save you time searching for various aspects.
When it comes to interior design, standalone closets provide complete freedom. Because the closet is portable, you may transfer it to a different bedroom if you decide to re-furnish your room or rearrange your entire house arrangement. Of course, freestanding closets are ideal if you intend on relocating shortly and want to maintain your present furnishings since their standard sizes will fit in most homes.
7. Easily Be Replaced or Resold
If you like redecorating your house or anticipate relocating in the near future, having the flexibility to sell and repurchase a new closet may be an advantage.
Whatever the cause, with a standalone closet, you may sell the furniture and earn some money for your next purchase.
The freestanding closet is frequently less expensive than other choices like fitted closets because they have the added procedure of measuring and adapting the closet to the particular area of the room.
If you are concerned about your budget, a freestanding closet may be the best alternative for you.
9. Fast Purchase and Delivery
For most freestanding closet purchasing processes, it's easy to complete your purchasing and deliver your closet to your home on the same day.
This is especially true for closets available from stores like ours, Oppein CA, which will have stock of standard ranges. While it may take a few hours of working for overcoming those instructions, it can be useful for last-minute purchases.
To Wrap Up:
Freestanding closets improve storage space and may be a great bedroom or storage room organizer. They frequently provide greater versatility than many built-in closets. To tailor the storage, some portable closets incorporate adjustable rods or shelves.
While freestanding closets are adaptable and provide a comfortable air to your bedroom, fitted closets are more streamlined and make greater use of problematic locations. But, while deciding which is ideal for you, we recommend that you evaluate how you use your bedroom and the overall aesthetic that you are attempting to establish.
If in doubt,  seek an experienced furniture designer to discover how you may alter your bedroom and create that wonderful furnishing piece you've been dreaming of.