Oppein California experts continually search for practical home improvement solutions for you. Choosing the right piece or design for your home is as important as the fashionate and stylish design. And today it's about classy, trendy and practical hallway cabinet ideas for your home. The days of a messy hallway are done.
No matter how big or small your space is, you can organize your hallways effectively with the correct storage ideas. Hall storage is really important in every home, especially if you're a busy household with various sets of coats, keys, shoes … etc.
There are many different hallway storage cabinet ideas to choose from. Based on our experience, we bring you the most clever and practical ones. Check out our top picks below.
1. Floor to Ceiling Cabinet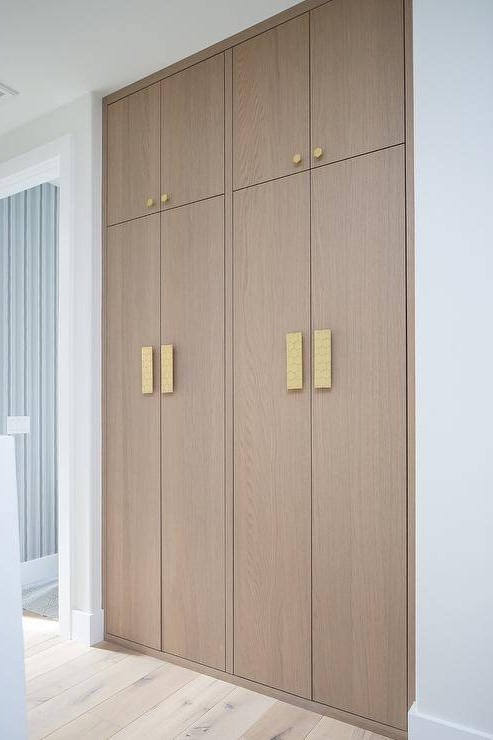 This is ample storage space and also provides a warm, rich luxurous tone to the hallway.
Also, you can combine floor-to-ceiling hallway storage cabinet with a built-in storage bench adorned with peg coat hooks makes a perfect area in your hallway to store almost anything.
For Oppein California's hallway cabinet designs, please visit our gallery.
2. Long Built-In Hallway Cabinet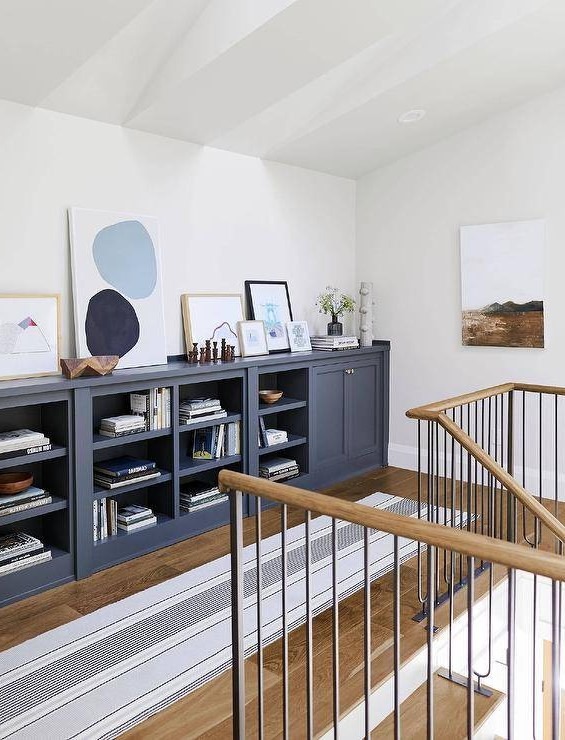 Long built-in hallway storage cabinet is a great installation at the top of the stairs. Perfect for those hallways that are a little awkward in width and you're not quite sure what to do with the space.  Practical and elegant hallway cabinet like this one.
Or to add a luxurious look like this: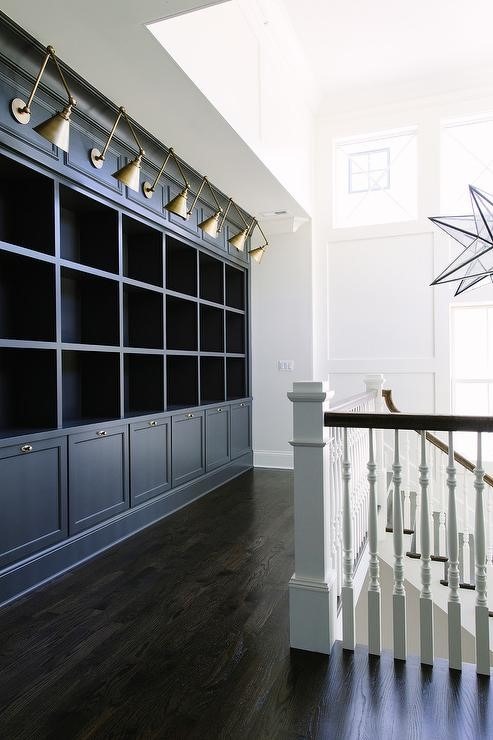 For our luxurous and sytlish hallway cabinets, visit our gallery.
3. Elegant Built-In hallway cabinet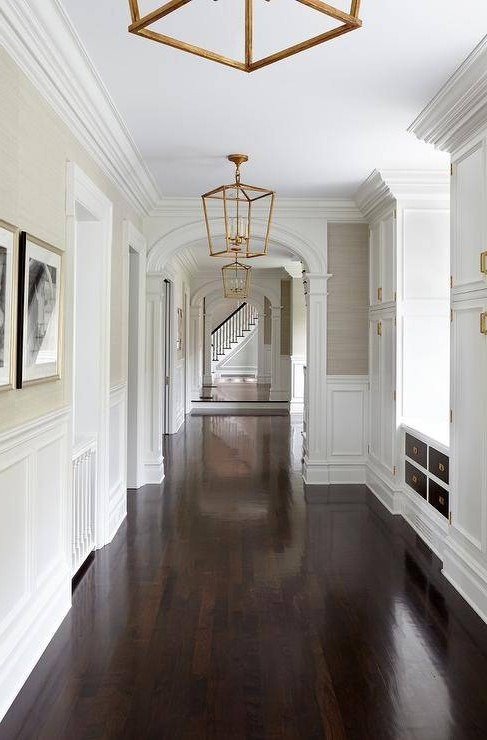 Something large and in charge, these stunning built-ins with a window bench in the middle are total hallway goals. This is a classy and rich-looking space that provides storage options and makes a regal and sophisticated impression.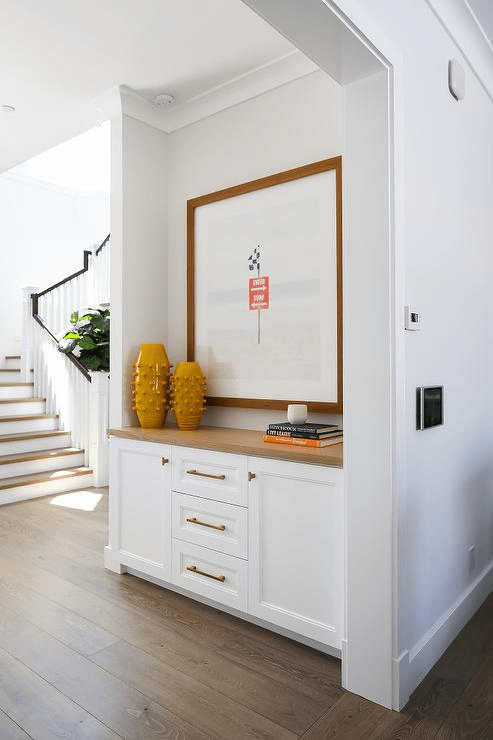 If you have a nook in your hallway, you can easily install a cabinet in that space to give yourself more closed hallway storage.
For our high quality designs, visit our gallery.
5. Hallway Cabinet with a Countertop Space
To add a countertop space to your storage cabinet. This will give you an area to decorate as well as house items.
6. Floating Shelves with Built-In Hallway Cabinet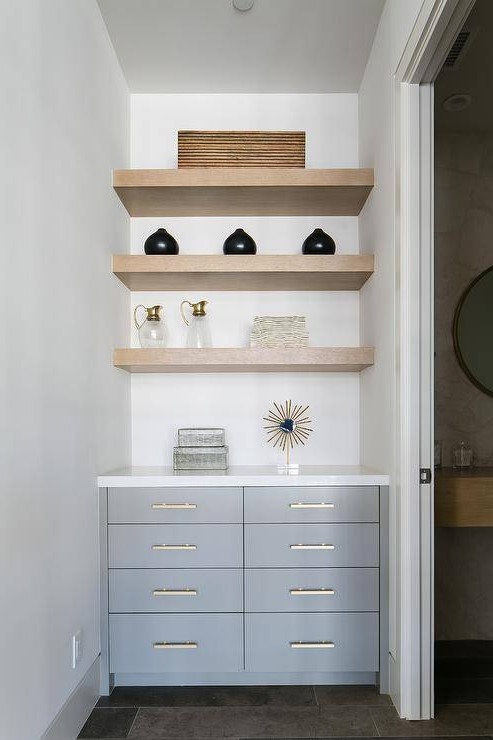 If you're going to do a built-in cabinet and you don't need so many closed-in cabinets, you can add some floating shelved above. This will give you space to decorate and keep your area classy and full of style and taste.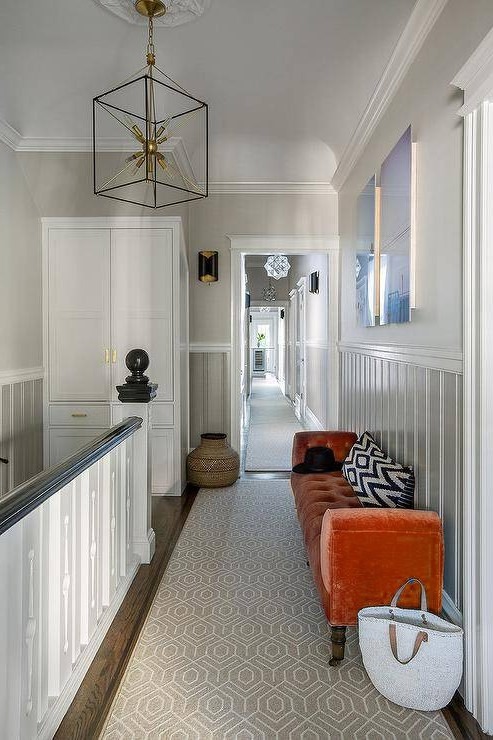 Cabinets like this are typically used as armoires in bedrooms, but they look just as good at the top of the stairs in a hallway. This will give you storage, design, and style.
For our luxurious designs, please visit our gallery.
8. Matching Built-In Hallway Cabinet Units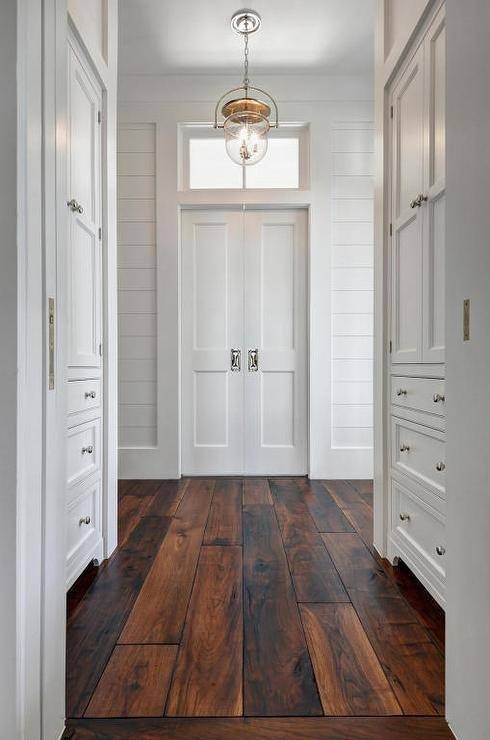 This hallway features built-ins on either side. The matching built-ins create symmetry and style as well as ample storage for whatever you want to tuck away.
9. Storage, Mudroom, and Laundry in One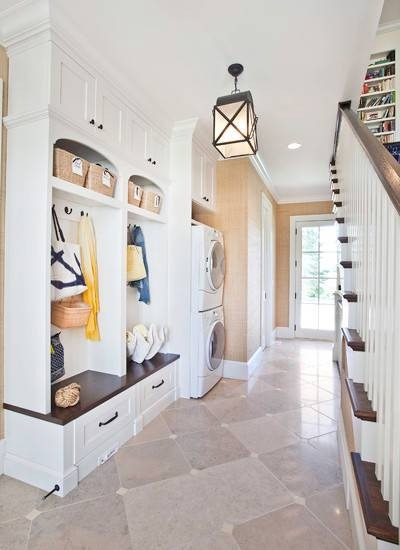 Another great hallway cabinet idea. A built-in arched cubbies with bench and drawer storage. Overhead cubbies hold wicker baskets with closed storage cabinet above. A stackable front-loading washer and dryer sit beside the storage area inside a built-in nook.
10. Turn your Hallway into a Homework Station
Creating a unique homework station is a great idea in an unused hallway. Built-in upper cabinets with open shelving alongside a wall-to-wall taupe counter lined with Tolix chairs atop the elegant wall-to-wall carpeting creates a clean and organized space to work.
11. Use a Hallway Cabinet Unit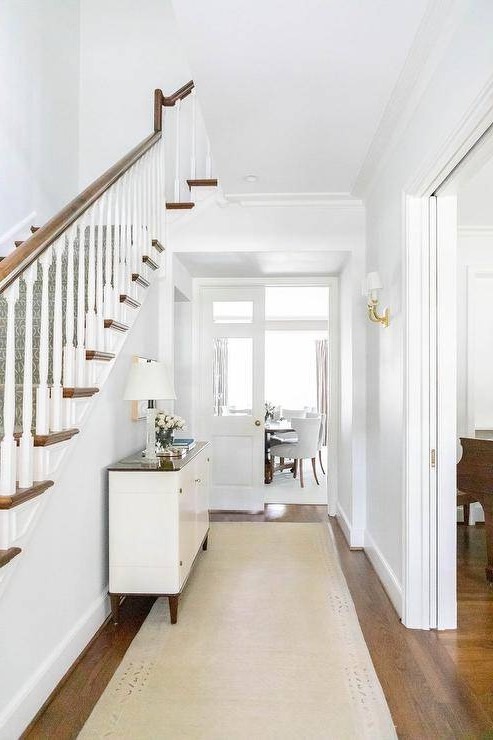 If you have a little space and just want a bit of extra storage, a simple hallway storage cabinet will do the trick, and it is quite common for most hallways.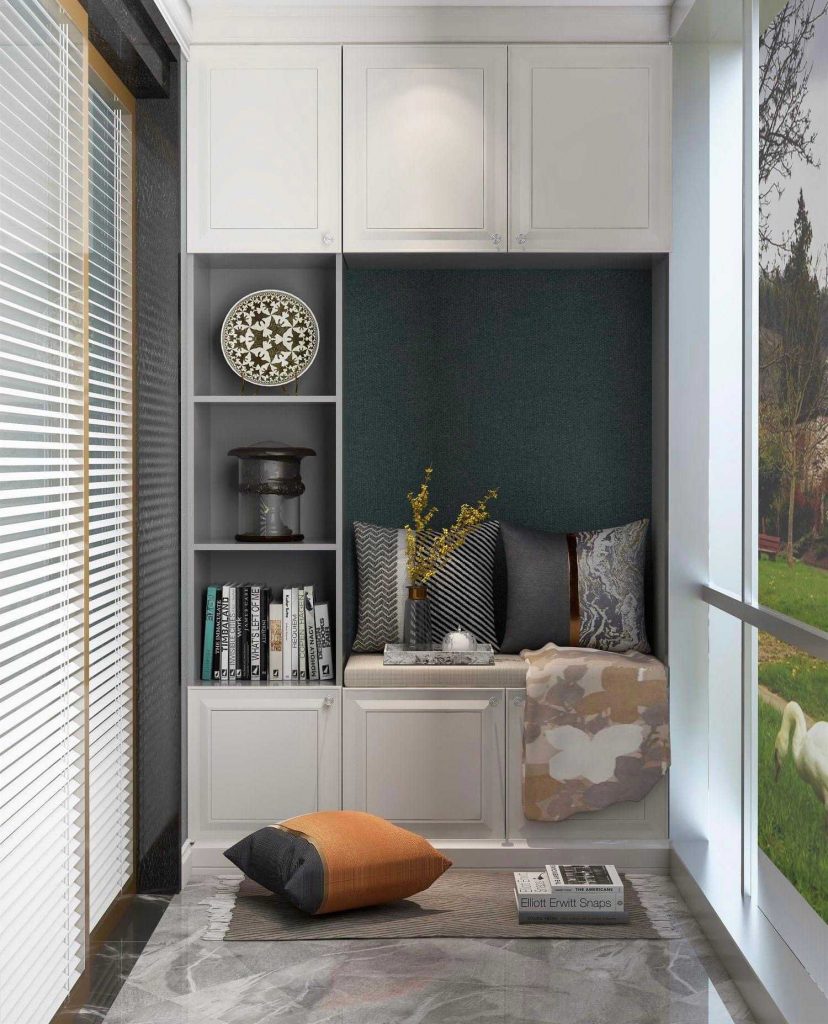 A built-in foyer reading bench topped with a seat cushion. The bench is positioned beside a niche holding an art piece, thus providing a spot to sit and relax and store away items.
These hallway storage cabinets are unique and stylish. You can choose the one is suitable for you and fits your budget. Also, you can even mix between their features to end with your unique storage cabinet.
Oppein California is proudly willing to design your custom Hallway Cabinet with all of options and features you wish to include with affordable prices. Consider seeking the help of our professional designers who can help you figure out order things with custom cabinets ideas.
There are different styles and options for that. If you need a help, contact our experts